Product Details
Body
Anodized aluminum with satin finishing. Black and white color options with elegant design.
Convertor
Long life, low power loss converter with constant current. Compatible with ENEC standards.
Led
LED modules with 60.000 hours lifetime LUMILEDS / OSRAM / NICHIA brand LEDs.
Colours
White, Black
Areas
Shopping Malls, Supermarkets, Offices, Meeting rooms, Stores, Hospitals, Schools, Corridors
Options
Dimmable DALI Driver, Emergency Kit.
| Code | AC POWER (W) | Armature Output Flux (lm) | Width (mm) | Diameter / Length (mm) | Height (mm) | Weight (kg) | Ldt |
| --- | --- | --- | --- | --- | --- | --- | --- |
| PL17U9C02C | 15 | 1375 | 57 | 675 | 85 | 1,9 | |
| PL17U9C03C | 20 | 1815 | 57 | 675 | 85 | 1,9 | |
| PL17U9C04C | 26 | 2210 | 57 | 675 | 85 | 1,9 | |
| PL17U12C02C | 19 | 1830 | 57 | 895 | 85 | 2,3 | |
| PL17U12C03C | 27 | 2420 | 57 | 895 | 85 | 2,3 | |
| PL17U12C04C | 35 | 2945 | 57 | 895 | 85 | 2,3 | |
| PL17U15C02C | 24 | 2285 | 57 | 1115 | 85 | 2,7 | |
| PL17U15C03C | 33 | 3025 | 57 | 1115 | 85 | 2,7 | |
| PL17U15C04C | 43 | 3680 | 57 | 1115 | 85 | 2,7 | |
| PL17U18C02C | 29 | 2745 | 57 | 1334 | 85 | 3,1 | |
| PL17U18C03C | 40 | 3630 | 57 | 1334 | 85 | 3,1 | |
| PL17U18C04C | 51 | 4420 | 57 | 1334 | 85 | 3,1 | |
| PL17U21C02C | 33 | 3200 | 57 | 1554 | 85 | 3,5 | |
| PL17U21C03C | 47 | 4235 | 57 | 1554 | 85 | 3,5 | |
| PL17U21C04C | 60 | 5155 | 57 | 1554 | 85 | 3,5 | |
| PL17U24C02C | 38 | 3660 | 57 | 1774 | 85 | 3,9 | |
| PL17U24C03C | 53 | 4840 | 57 | 1774 | 85 | 3,9 | |
| PL17U24C04C | 69 | 5890 | 57 | 1774 | 85 | 3,9 | |
| PL17U27C02C | 43 | 4115 | 57 | 1994 | 85 | 4,3 | |
| PL17U27C03C | 60 | 5445 | 57 | 1994 | 85 | 4,3 | |
| PL17U27C04C | 77 | 6625 | 57 | 1994 | 85 | 4,3 | |
| PL17U30C02C | 48 | 4570 | 57 | 2214 | 85 | 4,7 | |
| PL17U30C03C | 67 | 6050 | 57 | 2214 | 85 | 4,7 | |
| PL17U30C04C | 86 | 7360 | 57 | 2214 | 85 | 4,7 | |
---
Light Color Options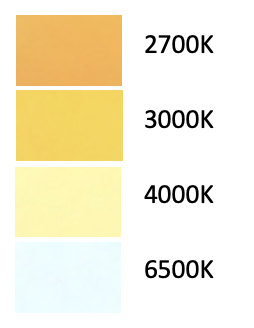 Call Now » +90 332 355 86 16