Product Details
Body
High-resistance body against harsh natural conditions with 20 micron electrical coating.
Lens
Lenses with wide variety of light distribution angle options and high light transparency. (15° / 30° / 60°)
Convertor
Converter compatible with ENEC standards.
Led
LED modules with 60.000 hours lifetime CREE / OSRAM / NICHIA brand LEDs.
Areas
Tunnels, Warehouses, Factories, Sport Areas, Outdoor Lighting, Open-air Car Park
Options
Dimmable DALI Driver, Emergency Kit.
| Code | AC POWER (W) | Armature Output Flux (lm) | Width (mm) | Diameter / Length (mm) | Height (mm) | Weight (kg) | Ldt |
| --- | --- | --- | --- | --- | --- | --- | --- |
| EALW11U | 11 | 900 | - | 173 | 180 | 0,7 | |
| EALW20U | 20 | 1900 | - | 329 | 180 | 1,1 | |
| EALW38U | 38 | 3600 | - | 614 | 180 | 1,8 | |
| EALW54U | 54 | 4800 | - | 914 | 180 | 2,8 | |
| EALW64U | 64 | 6250 | - | 1064 | 180 | 3,0 | |
| EALW76U | 76 | 7000 | - | 1214 | 180 | 3,5 | |
| EALWA9U | 9 | - | - | 173 | 180 | 0,7 | |
| EALWA16U | 16 | - | - | 329 | 180 | 1,1 | |
| EALWA30U | 30 | - | - | 614 | 180 | 1,8 | |
| EALWA46U | 46 | - | - | 914 | 180 | 2,8 | |
| EALWA52U | 52 | - | - | 1064 | 180 | 3,0 | |
| EALWA60U | 60 | - | - | 1214 | 180 | 3,5 | |
---
Light Color Options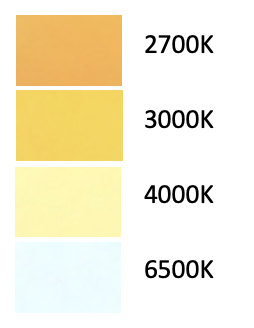 Call Now » +90 332 355 86 16